During Summer 2017 as part of the Camden Kalã programme celebrating the UK/India year of culture, Project Paisley invited people living, working in and passing through Camden to take part in creating a Paisley design for Camden in workshops led by artist Saj Fareed. Workshops took place in libraries and a variety of community settings across Camden. The designs created in the workshops inspired 'Camden Paisley' a unique artwork for Swiss Cottage Library. Through a kaleidoscope of colour and pattern, 'Camden Paisley' represents the social fabric and vibrant communities that make up the Borough.
Over the summer we explored this universal pattern and its ability to conjure memories of people and places. In keeping with Camden's vibrant counterculture roots and reputation as a place where fashion, culture and music collide, Project Paisley celebrated individual expression, freedom and non-conformity through pattern, shape and colour.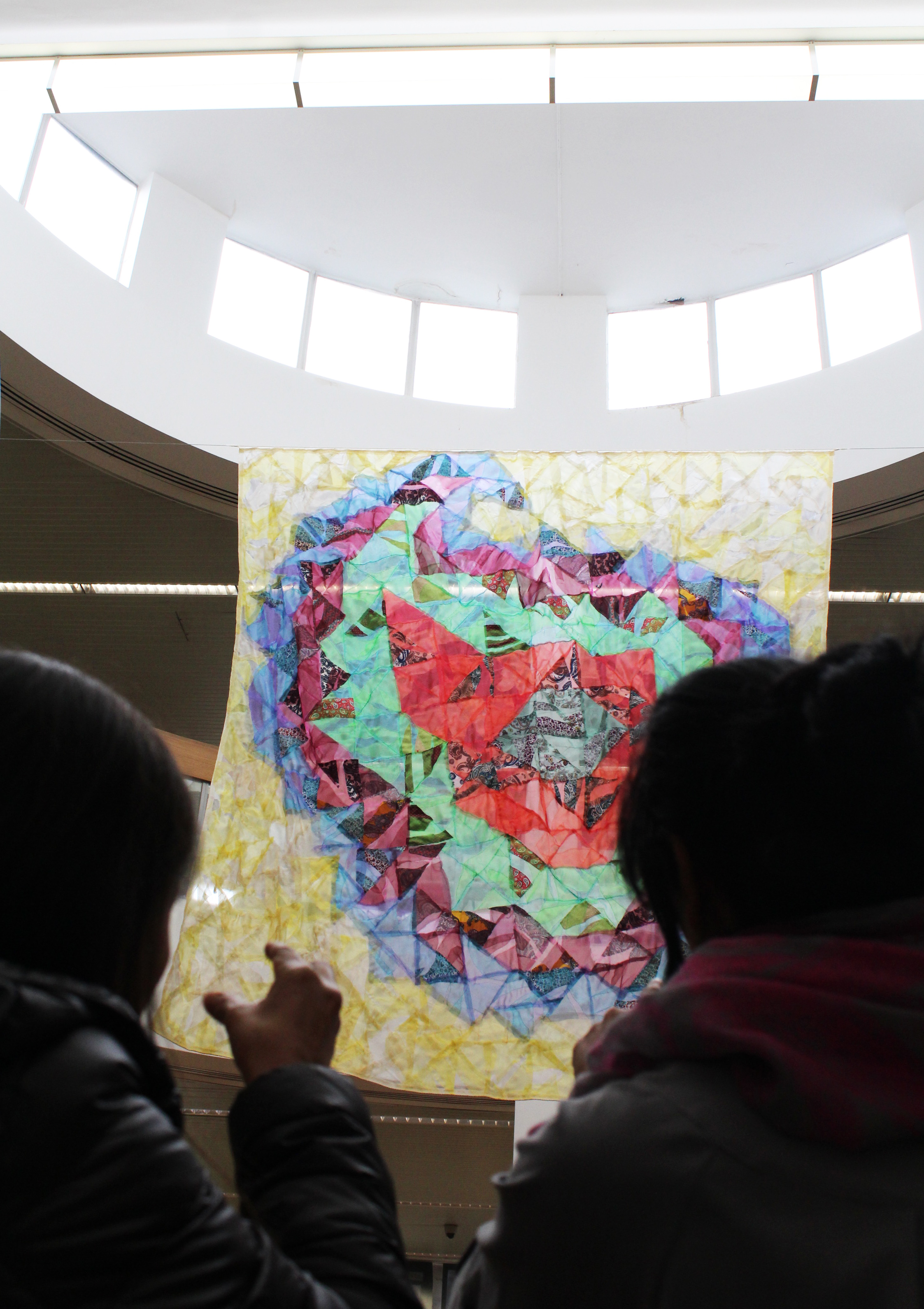 'Camden Paisley' by Saj Fareed, Swiss Cottage Library 30 September - 6 November 2017.
'Spot the Paisley all around you' - Maybe it's a droplet design in a garden gate or an elaborate design in the lady's scarf sitting in front of you on the bus. Get snapping and share your everyday Paisley photos on social media using the hashtag #ProjectPaisley and #CamdenKala
#ProjectPaisley
#CamdenKala